Get in touch
Contact us
Bed Bugs? Let's talk business.
Midwest Bed Bug Services
We Are Here To Help You
Do you have further inquiries? Don't hesitate to stop by our office or give us a call:
Address
Hallsville: 7950 N Ballew Road Hallsville, MO 65255

Hannibal: 5380 County Road 409 Hannibal, MO 63401

St. Charles: 3339 Greiner Drive, St. Charles MO 63301
Trusted By Pest Control Companies, Businesses, and Families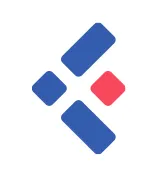 Interested in Financing your Bed Bug Treatment?
Midwest Bed Bug Services has partnered with American First Finance to offer affordable treatments for everyone.
Frequently Asked Questions
See some common questions and answers below, or call/text us at 573-400-2275.